About Conference
CRSCM Summit 2021
Managing complex process and system transitions is a challenge on its own. It gets even more interesting once done during unprecedented business disruption like one we have been observing during pandemic era. Some companies paused their transitional efforts to focus on business continuity, while others even advanced their plans in pursue of efficiencies or savings. How to succeed realizing second scenario?
The Retail and Consumer sector stretches from global consumer companies to your local store and high street outlets, and it has been growing fast, especially with the advent of e-commerce. Buying patterns are continually changing and the multi-channel environment defines the way business is done today!
Global Consumer & Retail Supply Chain Management Summit organized by Eusacon is a combination of dynamic thought leaders lead topic areas and masters class discussions. Interactive discussions will allow you to hear and learn best in class applications relating to optimizing your supply chain, drive down costs and reduce time-to-market.
We will explore cutting edge technologies and innovative tools with the potential to help supply chain managers improve business process efficiency, better predict and satisfy customer demands, reduce costs and increase profit.
Join us at CRSCMSummit 2021 for 2 days of learning, networking, and ideation with supply chain management and innovation and technology leaders across industries working to grow competitiveness on a global stage through supply chain transformation.
Reasons To Attend
Inspirational - The CRSCMSummit2021 combines real-world supply chain experience with a memorable stage presence. The perfect combination of practical learning experiences topics, networking and panel discussions, delivered with impeccable execution.
Informative - The most important topics impacting the future of global supply chains, backed up by diligent practices and analysis.
The Summit is aimed at both suppliers and buyers who need an overview of the key drivers involved when viewing supply chains from a logistics/demand point of view:
Appreciate changes to business processes that are taking place
Understanding of the impact of enhanced logistics and supply chain performance on the overall profitability of the organization
Ability to address the management of supply chain risks
Determine how time builds up in supply chains and that time is cash
Recognition of the value of working across functions
Be able to understand, recall and apply improvements after the summit for work based application
An Action plan to enable improved logistics and supply chain performance
Apply best in class practices
Learn from other delegates' experiences and practices
We are pleased to invite you to take the opportunity and make benefit of it!
Themes and Topics
Key Techniques To Control Lead Time In The Movement Of Goods And Materials To Customers And Users
Understanding The Demand In Your Supply Chain
Planning And Controlling Finished Goods In The Supply Chain
Insights Into Developing Logistics And Supply Chain To Achieve Competitive Advantage
Approaches And Frameworks That Can Be Applied To Different Market Segments
«Clusterization» - Designing A Sourcing Strategy By Creating Value With E2E View
Reviews Of The Latest Thinking On Supply Chain Strategy, Planning And Execution
Optimising The Supply Chain
Transaction To Collaborative – Better Together Through The End To End Supply Chain
Procurement Indirect Capex In Supply Chain
How To Ensure A Sustainable Transformation Journey From S&OP To Digitized IBP?
Improving IBP Decision Making
How to Leverage Data and Analytics to Improve Supply Chain Decision Making
Find The Right Cost And Service Balance
Conference Chair
Dr Madhu P. Pillai has more than 34 years of broad-based Oil & Gas, Petrochemical and Power industry experience in Operations and Project Management, and has worked in India, Nigeria, USA, Bahrain, Qatar and Saudi Arabia. A renowned project management consultant Dr Pillai has been associated as Projects Manager / Director with leading multinational EPC companies.
Dr Pillai was awarded the O T Zimmerman Founder's award by AACE International in 2008 for his contribution to the 'Global Cost Management Professional Community".
Dr Pillai served on the International Director Board of AACEI as Regional Director (Asia-Europe & Africa) in 2008-2010 and as Vice President (International Regions) in 2014-2015. He also served on the International Board of "Project Managers Without Borders".
Currently he serves on the Global Director Board of International Cost Engineering Council – ICEC as Executive Director (Middle East) and is Honorary Global Ambassador of World Project Management Forum.
Dr Madhu P. Pillai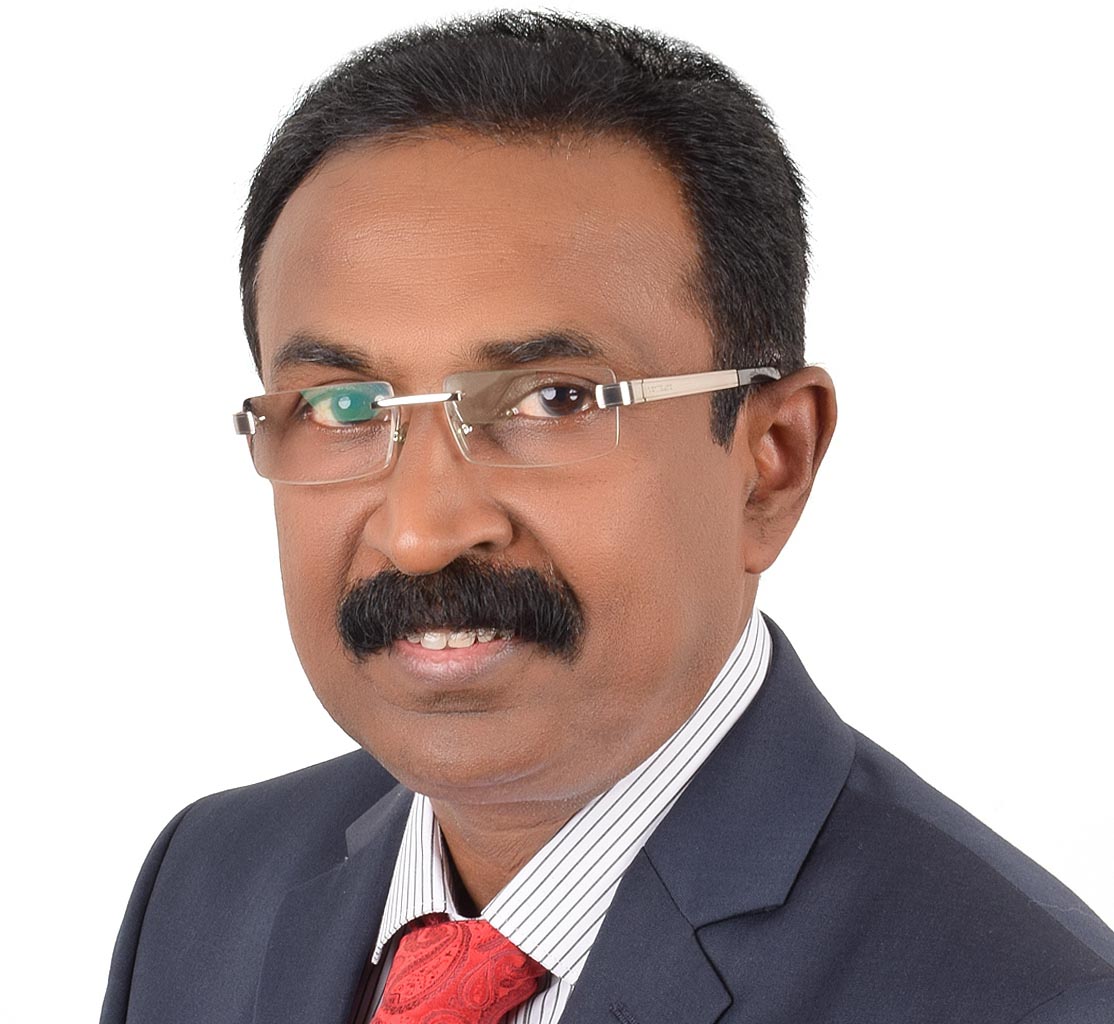 Speakers
Tom Rose
Head of International OperationsSPAR International B.V.
Ricardo Reiße
Global Category Manager, Procurement CAPEX & FacilitiesBeiersdorf AG
Aigul Mangibayeva
Head of Supply Chain/ Supply Chain DepartmentBurger King
Arnaud Deshais
Chief Supply Chain OfficerRedbubble
Andreas Streubig
SVP Global Corporate Responsibility & Public AffairsHUGO BOSS AG 
Joanna Jesionowska-Szpręglewska
Director Global Distribution PlanningOriflame
Timur Gostik
Demand & Supply Planning Director, EMEAKao Corporation
Mauricio Furtado
Global Commodity ManagerElectrolux
Hanaa Gomaa
Senior Manager of CSL Gulf/GM/Pakistan AMEAMondelēz International
Leonardo Marins
Global PeTra - Deployment LeadBritish American Tobacco
Charlotte de Brabandt
Member of ISM's Thought Leadership CouncilISM
Walaa Maher
General Manager/Logistics & WarehousingRAK Ceramics PJSC
Kevin Onderbeke
Senior Project ManagerAhlers
Markus Kaufmann
Manager S&OP, Lead IBPTronox
Marcin Dyński
Head of Business Support and ProcurementUNIQA
Mehmet Ünsal
Managing DirectorEge Organics GmbH
Event Sponsorship
Global Consumer & Retail Supply Chain Management Summit is a global event! We have a range of sponsorship packages for our events to suit a range of budgets and exposure options. Our events attract a senior level audience who are interested in engaging with new tools and technologies to further their enterprise capabilities.
Gold sponsor
C.H. Robinson
At C.H. Robinson, our customers enjoy reliable shipping every day, everywhere, in every mode -reducing their need for multiple providers. With over $21 billion in freight under management and 19 million shipments annually, we are one of the world's largest logistics platforms, helping companies solve logistics problems, from the most simple to the most complex. With the combination of our global suite of services, our multi-modal transportation management system Navisphere©, expertise, and technology built by and for supply chain experts, we use our information advantage to deliver smarter solutions for over 105,000 customers and 73,000 carriers globally. For more information, visit www.chrobinson.com
Strategic Partner
Pedersen & Partners
Pedersen & Partners is a leading international Executive Search firm. We operate 54 wholly owned offices in 50 countries across Europe, the Middle East, Africa, Asia & the Americas. Our values Trust, Relationship and Professionalism apply to our interaction with clients as well as executives. More information about Pedersen & Partners is available at www.pedersenandpartners.com
Who should attend?
Attendees will consist of Senior Supply Chain Managers and Executives, Junior Supply Chain Executives, Marketing, customer service and manufacturing managers, industry leaders from the following job functions:
Technology, Innovation
Lean, Business Improvement, Continuous Improvement, Transformation
Enterprise Strategy, Integrated Planning, Integrated Business Planning, Competitive Insights
Industry Capability Development, Supply Chain Development, Business Development, Marketing
Human Resources and Workforce Development
Demand Planning, Demand Forecasting, Customer Demand
Operations, Manufacturing, Production, Procurement, Purchasing, Materials Planners
Supply Chain, Supply Manager, Supply Planner, Supply Chain Transformation
Logistics, Fulfilment
Warehouse, Distribution Centers, Inventory Controllers
Distribution, Transport
Friedrichstraße 103
10117 Berlin, Germany
Access to 2-day Conference + Master Classes

Interactive Focus Sessions + Presentations

Discussions with industry experts

Cocktail Reception

Access to post event documentations
Speaking slot [20 min] + attendance

On-stage pitching

Access 100+ delegates

Acknowledgement in opening address

Logo on conference website (with link to company website)