We are pleased to invite you to take the opportunity and make benefit of it!
CRSCMS-2022: Global Consumer & Retail Supply Chain Management Summit
Supply chain is undergoing significant change at almost every level as it has matured at a growing pace in recent years. The covid-19 pandemic has also highlighted the need to accelerate the change. This change is manifesting itself structurally, technically, and operationally as well as strategically and capability wise.
The objective of the conference is aimed at equipping organizations and supply chain professionals with the much-needed strategies to improve efficiencies through leading-edge supply chain management practices to survive in the wake of pandemics and beyond.
Whether you're starting or continuing your transformation journey, this is a must attend event.
The Global Consumer & Retail Supply Chain Management Summit (CRSCMS-2022) has lined up combination of dynamic thought leaders lead topic areas and masters class discussions to help you develop and create highly effective and resilient supply chain functions that are fit to overcome pandemic-collateral challenges and beyond.
Join us at CRSCMS-2022 for 2 days of learning, networking, and ideation with diverse global logistics and supply chain and technology leaders working to grow competitiveness through supply chain transformation.
Summit themes
Supply chain management (SCM) strategy
Digital supply chains
Supply Chain Planning
Sales & Operations Planning
Intelligent supply
Business intelligence
Sustainability
Inventory optimization
Cost Management
Digital Transformation
Product portfolio
End-To-End operational excellence
Distribution logistics
Dynamic fulfilment
Synchronized planning
Resilience
Production optimization
Management in Know-How-Intensive Supply Networks
What leads you into a supply chain transformation, what value should it deliver
Rebuild work and build capabilities for a digital supply chain
How can Business Intelligence help Logistics & Supply Chain
How the Contracts & Procurement profession can flourish, leveraging digital as one of the key ingredients to achieve transformation
E2E Supply Chain: Establish a fast, stable & flexible SC network fulfilling customer requirements
Reduction of logistics costs and increase of service level
Reverse logistics "the forgotten chain" in the world of post Pandemics & growing shipping costs
S&OP and digital transformation of supply chains
Digital talent development and leadership
Partnering with the business to remain agile & resilient
Sustainability-strategic approach and what supply chains have to do with
Speakers
Harald Emberger
CSCO, Chief Supply Chain OfficerBeiersdorf
Francesco Lucchetta
Head of Procurement and SupplyPentair
Jean-Philippe Lebudel
Chief Supply Chain OfficerFirmenich
Dr Abhijeet Ghadge
Associate Professor of Supply Chain Management <\br>Logistics, Procurement and Supply Chain ManagementCranfield School of Management
Karsten Jaeger
Vice President Supply Chain Management-International Miele & Cie. KG
Walaa Maher
General Manager Supply Chain & Logistics RAK Ceramics Group  
Andreas Streubig
SVP Global Corporate Responsibility & Public AffairsHUGO BOSS
Benedicte Crosnier
VP SUPPLY CHAIN, Logistics & Supply Chain Hager Group
Prof. Dr. Monika Maria Möhring
Professor, Logistics, Supply Chain Management, InnovationTechnische Hochschule Mittelhessen University of Applied Sciences
Leonardo Marins
Head of Logistics Europe and North AfricaBAT (British American Tobacco)
Daniele Podini
Senior Director, Europe Supply Chain Hager Group
Petra Lippertova
Head of Logistics Operations - Group ProcurementDS Smith
Joanna Jesionowska-Szpręglewska
Director Global Distribution PlanningOriflame
Luke Kerr
Supply Chain DirectorSolent Group
Timur Gostik
Demand & Supply Planning Director, EMEAKAO Corporation
Mehmet Ünsal
Managing DirectorEge Organics GmbH
Agnieszka Dyduch
Global Planning DirectorAvon
Frank Dunsmuir
Industry Lead Trade & International CustomsFujitsu
Event Sponsorship
Global Consumer & Retail Supply Chain Management Summit is a global event! We have a range of sponsorship packages for our events to suit a range of budgets and exposure options. Our events attract a senior level audience who are interested in engaging with new tools and technologies to further their enterprise capabilities.
Reasons to Attend
Unique opportunity to engage with real-life case studies through analyzing supply chains and making informed decisions.
Gain deep insights into best practices in logistics and supply chain management tools, methods and techniques
Develop and create highly effective and resilient supply chain functions, operational and strategic capabilities and competencies in your logistics and supply chain transformation
Master the complexities of modern global supply chains and manage the interconnected relationships among the different supply chain players and supply networks
Conference Chair
Dr Madhu P. Pillai has more than 34 years of broad-based Oil & Gas, Petrochemical and Power industry experience in Operations and Project Management, and has worked in India, Nigeria, USA, Bahrain, Qatar and Saudi Arabia. A renowned project management consultant Dr Pillai has been associated as Projects Manager / Director with leading multinational EPC companies.
Dr Pillai was awarded the O T Zimmerman Founder's award by AACE International in 2008 for his contribution to the 'Global Cost Management Professional Community".
Dr Pillai served on the International Director Board of AACEI as Regional Director (Asia-Europe & Africa) in 2008-2010 and as Vice President (International Regions) in 2014-2015. He also served on the International Board of "Project Managers Without Borders".
Currently he serves on the Global Director Board of International Cost Engineering Council – ICEC as Executive Director (Middle East) and is Honorary Global Ambassador of World Project Management Forum.
Dr Madhu P. Pillai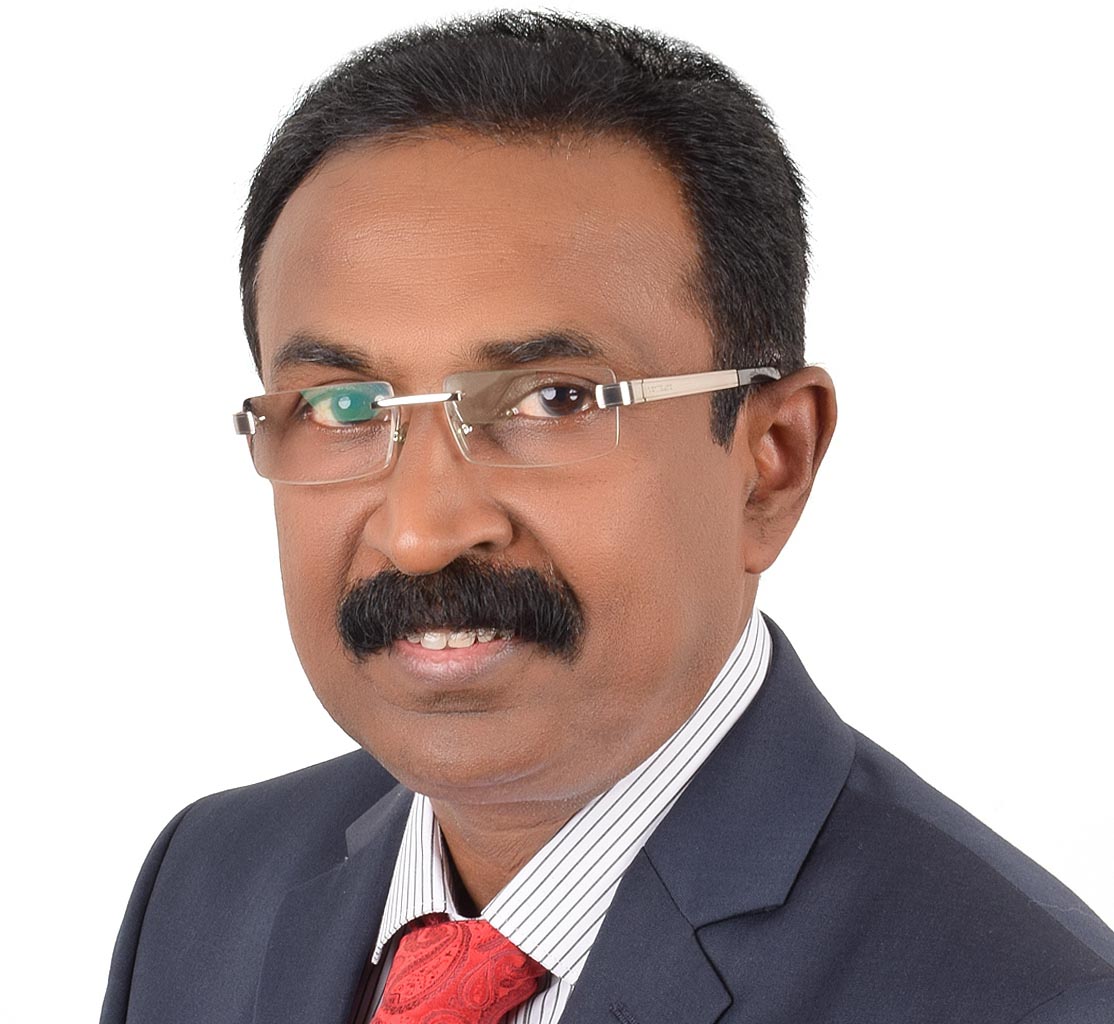 Gold sponsor
C.H. Robinson
At C.H. Robinson, our customers enjoy reliable shipping every day, everywhere, in every mode -reducing their need for multiple providers. With over $21 billion in freight under management and 19 million shipments annually, we are one of the world's largest logistics platforms, helping companies solve logistics problems, from the most simple to the most complex. With the combination of our global suite of services, our multi-modal transportation management system Navisphere©, expertise, and technology built by and for supply chain experts, we use our information advantage to deliver smarter solutions for over 105,000 customers and 73,000 carriers globally. For more information, visit www.chrobinson.com
Strategic Partner
Pedersen & Partners
Pedersen & Partners is a leading international Executive Search firm. We operate 54 wholly owned offices in 50 countries across Europe, the Middle East, Africa, Asia & the Americas. Our values Trust, Relationship and Professionalism apply to our interaction with clients as well as executives. More information about Pedersen & Partners is available at www.pedersenandpartners.com
Who should attend?
Key decision makers and leaders across the value chain from a variety of industries, including:
Retail and Internet Business, Manufacturing, Wholesale, FMCG, CPG, Pharma, manufacturing, e-commerce, Electronics and Telecommunication, Supply Chain and Logistics Service Providers, Carriers and freight forwarders, Technology & Software solution providers, Shipping companies, Financial institutions, and much more
Attendees include:
CEO's, CSCO, Head, VP, General Managers, Directors, Senior, Managers,
Logistics Directors
Supply Chain Directors
Sales representatives, Marketing, Customer Service Managers
Manufacturing Managers and Directors
Demand & Supply Planning Director
Distribution Planning Director
Supply Chain Transformation managers
Stock Managers
Merchandise Managers
Business Planning mangers
Operations Managers
Warehouse Managers
Procurement Directors
Demand Planners
Operation Director
Finance Directors
Etc
Friedrichstraße 103
10117 Berlin, Germany
Access to 2-day Conference + Master Classes

Interactive Focus Sessions + Presentations

Discussions with industry experts

Cocktail Reception

Access to post event documentations
Speaking slot [20 min] + attendance

On-stage pitching

Access 100+ delegates

Acknowledgement in opening address

Logo on conference website (with link to company website)